(2 / 5)
Full of grammatical errors and typos, the second book in the Chances Are series becomes difficult to read; couple that with infantile grownups and weak plotline and the result is poor at best.
Eliza is having a pity-party at her best friend's wedding and her sworn enemy takes pity on her drunken state and flies her to Vegas to marry her. Gabe, the aforementioned quintessential wealthy playboy, gets caught up in a media and family frenzy and Eliza's situation becomes dire, so they decide to try and fool everyone and stay married for a while.
The plot is forced into a few "coincidences" that are nothing but, so Gabe and Eliza HAVE to stay married. In truth, they are childish and juvenile and none of them are willing to face the consequences of their actions; and is that and not the reasons exposed in the story that drives this book.
Just as flat as the characters, are the relationships. If they weren't, then Eliza could see more than the sweet Gabe OR the jerk Gabe, and understand that people are always more complex than a one adjective deepness level. However, the result is a girl thinking 'I hate you' and then 'I looooove you' and 'I hate you' again, within a couple of paragraphs. If you want that, I strongly recommend you go watch 'If/Then'; it does a much better job in the 'I hate you I love you' department (if you have no clue of what I'm talking about, just go check out the song 'I hate you I love you' from If/Then).
If you are willing to overlook that, the characters, the relationships and the plot, getting stuck because of the poor editing and the grammar is next.
The plus side is the sex, which is steamy and good, but not great, so I'd add a star for it.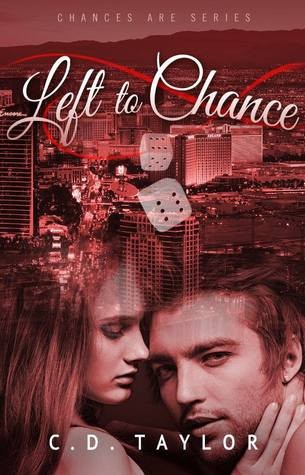 Left To Chance by C.D. Taylor   Published February 19th 2013 by Booktrope
ISBN: 9781620156209 Goodreads • WorldCat • LibraryThing • Google Books • BookFinder • Shelfari