Kat Flannery's love of history shows in her novels. She's been published in numerous periodicals. Her debut novel CHASING CLOVERS has been on Amazon's Bestsellers list many times and was #62 over all their titles. LAKOTA HONOR and HAZARDOUS UNIONS are Kat's other two books and both have made bestseller lists.
From March 16th to March 22nd Lakota Honor is on sale at 0.99
Also, you can win a Kindle Fire HD by participating in Kat's Rafflecopter giveaway at the end of this post!!!!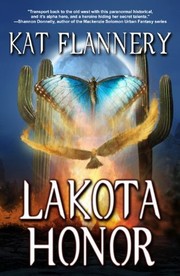 Lakota Honor by Published May 30th 2013 by Imajin Books
ISBN: 9781926997995 Goodreads • Amazon • WorldCat • LibraryThing • Google Books • BookFinder