(1 / 5)
In tone with the first installment of the No Weddings series this one is completely character driven and has the same slowness to it that I disliked in book one. And also, this one too is a big enough of a tease, that I will stop reading the series unless one of you specifically request a review of the third book.
The driving question of the plotline is if Hannah and Cade can move beyond the past and embrace the connection they share. As the story goes, they navigate their feelings and heartache with the purpose of healing and being able to fully engage.
Told from Hannah's POV this time, the insight we get into her is fuller than that of Cade. However, in my opinion, Cade's was much more observant and he gave much more of the characters that surrounded him.
Again, a long stream of words happen for a short span of time and it drags too much for my taste.
There's not much more that I can say, because for me, there was no plot except for these two taking it slow, falling into each other, and trying to heal themselves enough that they won't rush and end up with heartbreak.
Overall, this is the end of the line for me; the ending is closed enough for comfort and I wouldn't voluntarily read yet another extremely long chapter of this book that's split into way too many installments.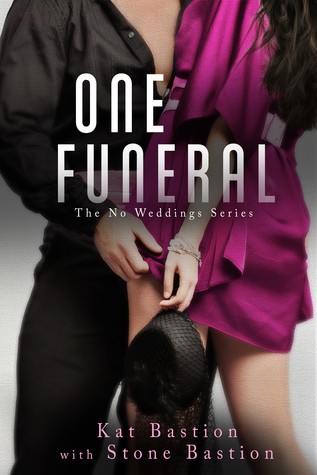 One Funeral by Kat Bastion, Stone Bastion   Published September 29th 2014 by Kat Bastion with Stone Bastion
ISBN: 9780692023792 Goodreads • WorldCat • LibraryThing • Google Books • BookFinder • Shelfari