(3.5 / 5)
With the same formula as the first book in the series, Ms. Aksel's second book doesn't fall short. Just as ingenious and cute, its flowing prose makes for another easy and quick read.
Marin wants a proposal and a ring, and that's all she wants. When it doesn't come when she expects it she isn't sure it's ever going to come. When all her friends start moving forward she sets up a plan to get James to propose. And it seems to be working up until her college boyfriend shows up and Marin has to choose between the life she wants and the man she wants.
Marin is still a straight forward character, but we don't see a growth from the first book, which is the only issue I had with her. But Marin is still written flawlessly, and everything she does makes sense; and yet she convinces herself she needs a ring to be happy and acts accordingly.
The main focus is Marin and we don't get a lot of insight on James, except that the few glimpses seem to shed light to his own reactions. And so again, the surrounding characters serve their purpose in supporting Marin's story. In spite of a few additions the cast is pretty much the same, and still written purposefully.
So follow Marin's antics again, while she softly manipulates James to get a ring and gets pulled into yet another mess while she figures out exactly what she needs to be happy.
If you liked The Man Test, don't hesitate on picking this one up; you'll enjoy the ride.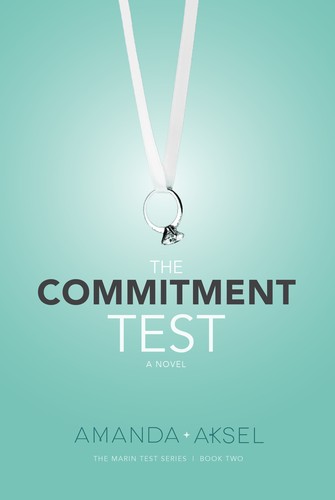 The Commitment Test
Published February 4th 2015 by Elephantine Publishing, LLC
ISBN:
Goodreads • WorldCat • LibraryThing • Google Books • BookFinder • Shelfari