Rating: 
(4.5 / 5)
With characters that are WICKED and a story plotline that flips away every religious belief existent, Mr. McCormack creates a book that goes through so many genres that is hard to classify. The read, though, is not hard at all.
Satan and demons are the good guys, The Almighty wants to destroy the world by creating a Christ, and The Raze is a gang working with God to eliminate human race. So far so good (?).
Kinzer – a beautiful, immortal and VERY well endowed demon – goes on a crusade with a kid named Kid (yes) to find other he can trust and save the world. They pick up Dedrus and Treycore, and the four of them try to protect a girl – Maggie – pregnant with the Antichist, who is supposed to save the world from the Christ.
There is a lot of sex in the beginning, and also in almost all the following chapters. Mr. McCormack gives very explicit scenes, blood play, breath play, dominance, and rough, raw sex.
The relationships are engaging, consuming. There's love, lust, hate, and everything in between. Not roses and candles, but definitely capital lettered PASSION.
Mr. McCormack creates characters that are great and a story that gives a fun and a wicked background to all that sex happening. All and all, Clipped is a fun erotic read, with paranormal characters and HUGE… swords. I believe it's worth the while! :P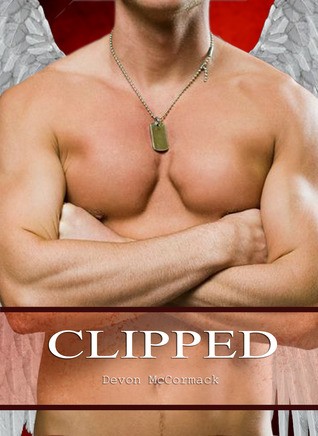 Clipped
Published December 5, 2013 by NightCravings Publishing
ISBN: 9780615918136
• WorldCat • LibraryThing • Google Books • BookFinder • Shelfari